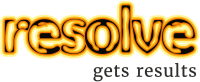 We help to create outstanding organisations by applying our expertise in three key areas... 
​​
"I hire you to stop me from making management mistakes, and to help fix the ones I do make."
"The business measurement system you created and implemented was the best of its kind I've ever seen."

"Thanks to your crucial insights we abandoned a £350 million acquisition that would likely have damaged our company's net worth."

"We recommend Mark & his team for any business looking to enhance their offering or add value for their clients. We plan to be lifelong business partners with them."​  
Top 1%-inspired leadership, coaching, mentoring & consultancy
 "Without you this company wouldn't still exist. Even if it did I wouldn't still be running it."
​"Mark believes in & practices everything he​ says, & much more besides, to achieve the kind of results that don't seem possible in the midst of the '**** & bullets' of real business problems.."

"When picking the people you would have with you in the trenches Mark would undoubtedly be on my list ."
 
"I'm slowly filling my business with the right DNA to do something extraordinary & you are exemplary."


(Business development for business-to-business clients)
Systemic thinking & creative problem solving